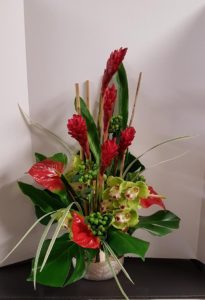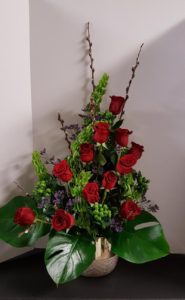 February is a busy month for flower orders. I acquired a very appreciative customer this month, who ordered three large arrangements. One was for congratulating his dentist on opening a new office, the second was for his Valentine, and the third was supposed to be for his mother for Chinese New Year.
I say "supposed to be", because when he saw it, he loved it so much, he couldn't bring himself to give it away! He went to T & T to get her something else…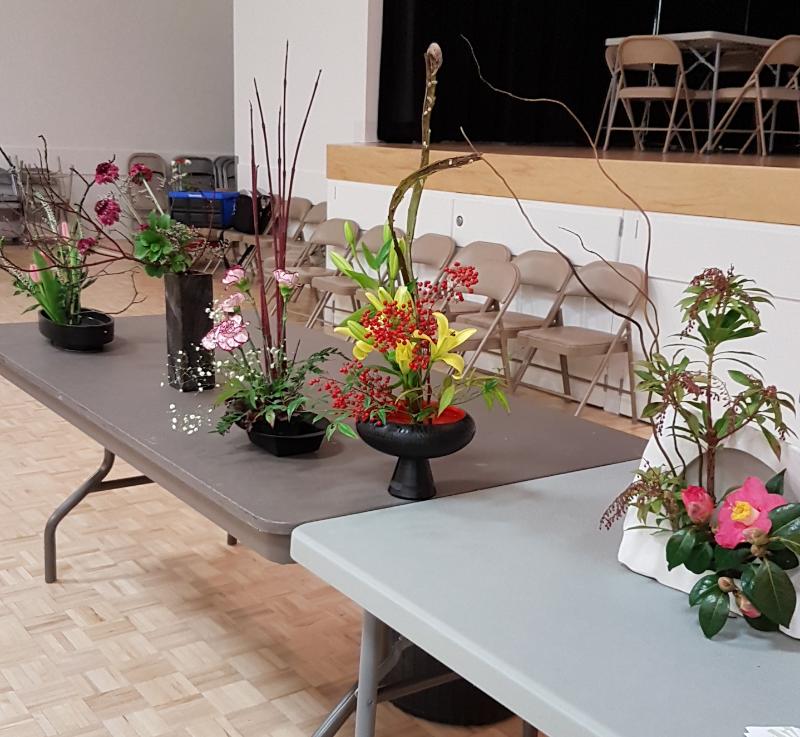 I was also invited to do an ikebana demonstration for the South Burnaby Garden Club, so I used as many branches and greenery from our strata grounds, and made five arrangements.