The Rhododendron Festival at Burnaby's Deer Lake had Cecily of Ikenobo and me making ikebana arrangements throughout the day, and had them on display. We were able to incorporate rhododendrons into some of our arrangements, to go with the festival. We also promoted our upcoming Spring Show in Burnaby, at the Alan Emmott Centre, and tried to attract new students to take our classes.
Our Spring Show was a huge success, using haiku as inspiration for our displays, and also for our demonstrations. Additionally, this was the first time that we offered workshops for people to create and take home their own ikebana. Everyone left with a big smile on their faces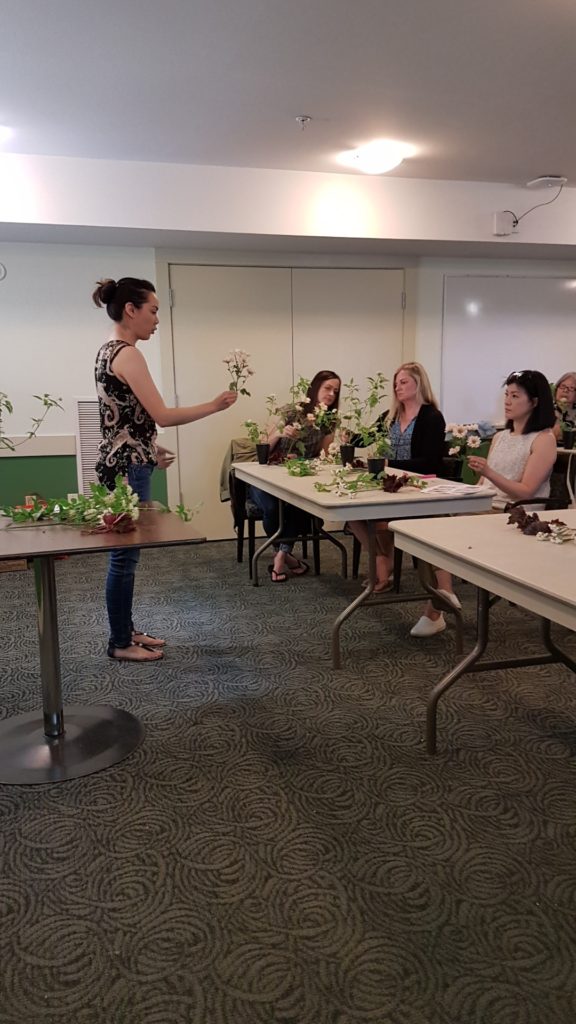 as they showed off their arrangements!