Today I decorated two wreaths, one to go to the cemetery, and one to give as a gift to my hairdresser.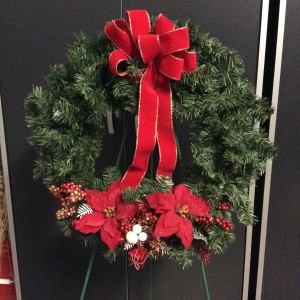 I had been making fresh wreaths for the cemetery in previous years, but decided to use an artificial one last year. It was in good condition at the end of the season, so I saved it and just put on a fresh bow and added a few new berries for this year.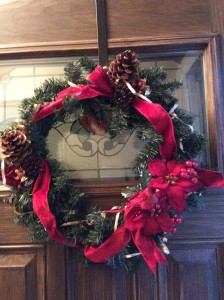 I made a wreath for my hairdresser since I noticed that she could use a new one on her front door, and I have been giving her hand made ornaments and other Christmassy things in the past. She is still using an angel I made her many years ago.